Establishing hostels and
hotels in Iran
, especially in major tourist destinations has an important place in the policies of
Iran Seven Group
. Of special priority are the accommodation centers which reflect a specific aspect of the region in which they are founded. It is in the latter vein that the group is proud to present
Seven Guesthouse in Alamut
, a lodging center worthy of the indelible
fame of Alamut
. Seven Traditional Guesthouse is situated in the lovely
Zarabad village
in Alamut. Zarabad is the
hometown
of the great Mystic Seyyed Musa Zarabadi who was the great uncle of
Jalal Rashedi Zarabadi
, the
founder of the Seven Group
. It'll take you around 30 mins to go to
Alamut Castle of Assassins
from the guesthouse and the owners provide taxi service to the castle and back. The guesthouse is also very close to the beautiful
Ovan Lake
. Before the foundation of Seven Traditional Guesthouse, thousands of tourists who came to visit Alamut had to return to Qazvin for the night, since there were no hotels and hostels nor any guesthouses with booking services in Alamut. The reason was that hotels and
hostels in Iran
are usually established in big cities and towns and Alamut was deprived of this essential advantage. But now thanks to the great services of
Alamut Seven Guesthouse
, accommodation facilities are available in Alamut. Thus, Seven Traditional Guesthouse in Alamut became the first official lodging center in Iran (including hotels, hostels and guesthouses) founded on the soil of this
mysterious land
. It is owned and run by a lovely young and hospitable couple. The design is very traditional, all timber mostly made by the commanding artistry of the owner.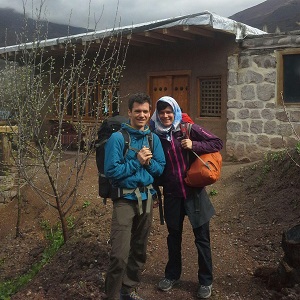 Alamut Tours
Iran travel tours
are grouped into many categories including sightseeing tours, desert tours, nature tours, off-road tours and etc.
Alamut tours
are similarly divided into several categories such as
Alamut nature tours
and
Alamut off-road tours
. The great thing about Alamut tours is that they can be arranged to be parts of
Qazvin tours
. In this way you can have a rare chance of visiting both of these amazing places.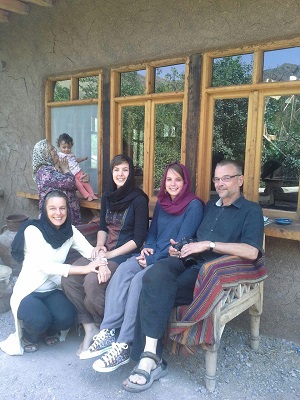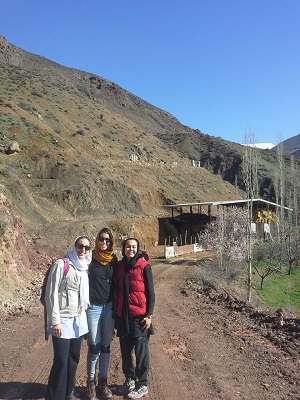 Alamut Nature Tours
Alamut nature tours
are some of our best-loved Iran nature tours. The reason is obvious for those who have had the opportunity to travel to Alamut.
Spectacular mountainous heights
neighboring expansive meadow form widely diverse shapes and colors depending on the season you choose to be in Alamut.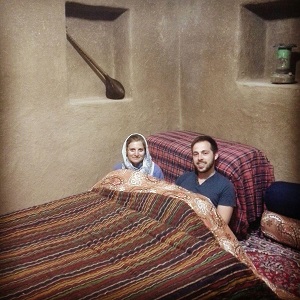 Alamut Off-Road Tours
The whole region is perfect for a wide array of off-road activities and as a result
Alamut off-road tours
are greatly popular among both local and foreigners. People can easily find great places for mudding, rock crawling and two-tracking in the rare assortment of natural formations in Alamut.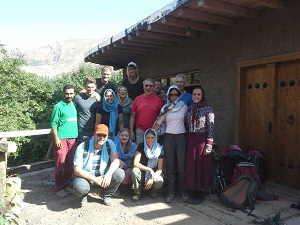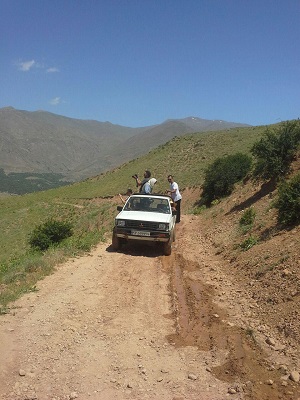 Alamut Tourist Attractions
You might ask "
How to get to Alamut
?". Well the easiest way to reach
Alamut
and then our guesthouse in Zarabad village is to first take
Qazvin's buses at Tehran's West Terminal
(takes 90 mins), and then at the bus terminal in Qazvin take
a taxi to Alamut
(takes another 90 mins). You have probably heard of
Alamut's Castle of Assassins
while playing the Ubisoft game
Assassins' Creed
or watching the
titular movie
. The storyline of the game takes you through many historical and fictional regions including
the ancient city of Alamut
(Also known as Castle of Hashashins or Alamut Kalesi). The owners of Seven Guesthouse in Alamut also offer
Alamut tour packages
at very reasonable rates. But as mentioned above, Alamut isn't just about its formidable castles. Alamut Valley welcomes visitors with its bountiful nature ideal for several activities including trekking and hiking.